Presentation Caricatures - Part 2
THE WHOLE TEAM!
BELOW: At the height of Australia's 2006 cricket season, McKinsey & Co. decided to organise their management heads into a crack squad to do battle with other Sydney corporate teams - and the occasion was captured in caricature form! What an elite group of athletes!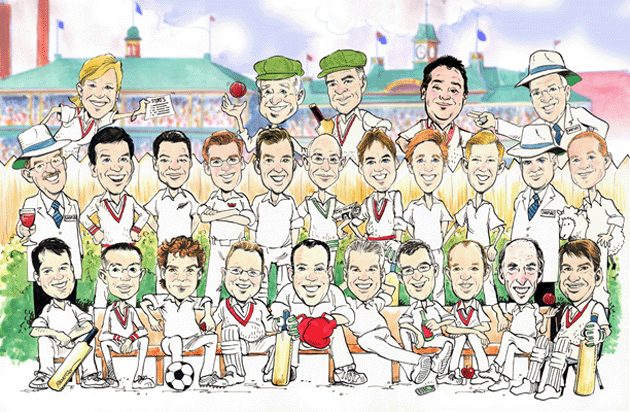 BELOW: Here's a farewell caricature (A2 size), drawn for ANZ - the "rabble" around the central caricature was drawn in an "on-the-spot" style (very quickly in black and white, with little detail), which made the main subject stand out just that little bit more!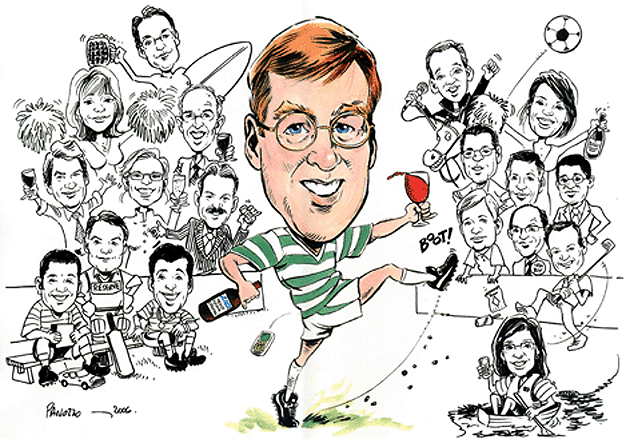 BELOW: The Vice-Chancellor of the University of Technology, Sydney, celebrated his first anniversary in the chair and was presented with this A1-sized group caricature, featuring all his department heads. Framed up, it looked magnificent! To see how it was created, step-by-step, CLICK HERE.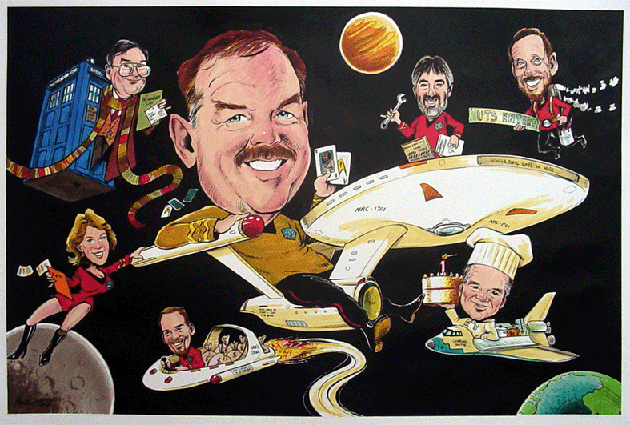 BELOW: Framed up, complete with brass plaque (an optional extra), here's a pic of a recent group portrait (990mm x 660mm), featuring around 30 staff manning 18th. century tall ships in an action-packed sea battle! Well, a cartoon version of one anyway! To see how this was created, click HERE!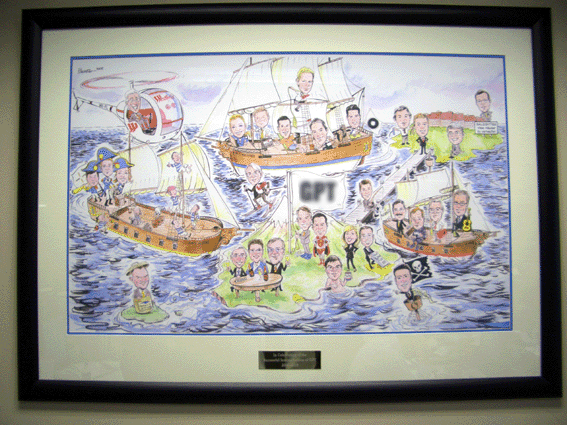 (Copyright 2007 Noz Productions)


I've seen enough! Take me home...