Links
Steve's Agent
Steve recommends his agent, Prideaux Entertainment, for all your entertainment requirements. Michelle & Cory have been in this business for what seems an eternity, and there's no-one they don't know or can't get hold of. Just click on the banner below...

---
Steve's artwork regularly appears in:
---
Just scroll down the page, or click on a category heading!
---
Not all Steve's professional colleagues are cartoonists - at corporate events, conferences and parties, he works regularly with a selection of the best performers Australia has to offer. Many have become firm friends! Click on the links below to visit their various websites for booking information, performance dates or to just get to know more about their fascinating careers...
MAGICIANS
MUSICIANS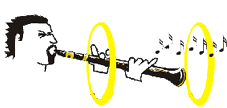 Andy Firth - the fastest clarinet player in the known universe, a jazz genius and gentleman to boot
DEAD-SET LEGENDS
Barry Crocker - Australia's greatest crooner and favourite cultural ambassador
Rolf Harris - if you've never heard of Rolf, then there's something seriously wrong
---
After some 20 years working in the media, Steve has developed strong friendships with a range of supremely talented people who, while they may not be fellow cartoonists, are considered by Steve to be the best in their field.

Dave Warner - the original boy from Bicton (and another dead-set legend), now the bloke in Balgowlah!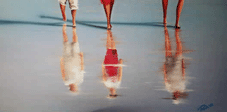 Tracy Dods - award-winning and internationally-recognised painter

Amanda Ferguson - psychologist, hypnotherapist, radio show presenter and author of LifeWorks!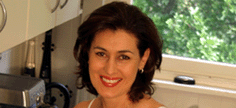 Victoria Hansen (Chef Extraordinaire) - a better cook (and much more beautiful) than Nigella and hosts a regular radio show to prove it
Naifisa Naomi - a supremely talented portrait painter with a string of awards to her credit

Superior Software for Windows - clever computer dudes who do great computer stuff... or something
---
Of course, Steve isn't the only Australian cartoonist with a website! And there are a lot of types of cartooning and media illustration that Steve doesn't do - luckily, there are a number of his professional colleagues who specialise in such diverse areas as daily editoral cartoons, comic strips and general illustration. All are members of the Australian Cartoonists' Association, which is the only professional institute for cartoonists in Australia (and the oldest such organisation in the world!).
To have a look at the work of these other cartoonists, just click on the relevant highlighted name:
CARICATURISTS
EDITORIAL CARTOONISTS
COMIC STRIP ARTISTS

Gary Clark (Swamp)
Richard Jones (Fishy)

James Kemsley (Ginger Meggs)

Tony Lopes (Insanity Streak)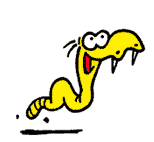 Allan Salisbury (Snake)
Nik Scott (Cran & Lerma)
FOR PHANTOM PHANS...
The Lee Falk Memorial Bengali Explorers' Club
The Phantom - Deep Woods (The best Phantom site on the 'net)
---
AMERICAN CARTOONISTS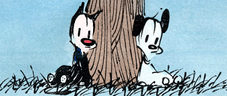 Patrick McDonnell (Mutts)
Daryl Cagle's Professional Cartoonists' Index - simply brilliant!

Chuck Jones - a genius who is sorely missed!
Mike Peters (Mother Goose & Grimm)
Jim Toomey (Sherman's Lagoon)
AMERICAN CARTOONIST ORGANISATIONS

BRITISH & IRISH CARTOONISTS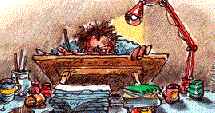 Bill Stott (Brilliant British Gag Cartoonist)
Martyn Turner (Political Cartoonist, The Irish Times)
Dave Gaskill (Political Cartoonist)
Terry Christien (British Cartoonist)
BRITISH & IRISH CARTOONIST ORGANISATIONS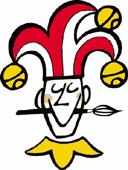 The Cartoonists' Club of Great Britain
---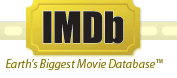 Click here the button above to return to Noz Productions' Home Page!