How Personal Are Your Christmas Cards?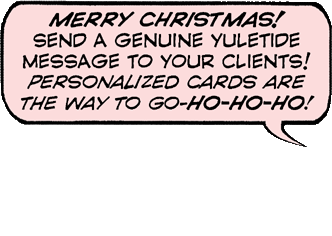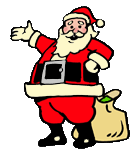 The annual Christmas card is widely accepted to be the best way to stay in touch with your present and past clients. It reminds your client that you are still around and that you value their business. Think, however, of the number of Christmas cards your clients must receive every year - it's easy to get lost in the crowd.Why not throw in a bit of personality? Whether they're in colour or black and white, they look great - but most of all, they're memorable!
Steve's cards are a regular fixture for many companies wanting that unique touch, such as Sydney Consulting, PostClick, Westpac, St.George Rugby League Club and the Boating Industry Association of NSW, among many others.
SCROLL DOWN THE PAGE TO HAVE A LOOK AT SOME RECENT EXAMPLES!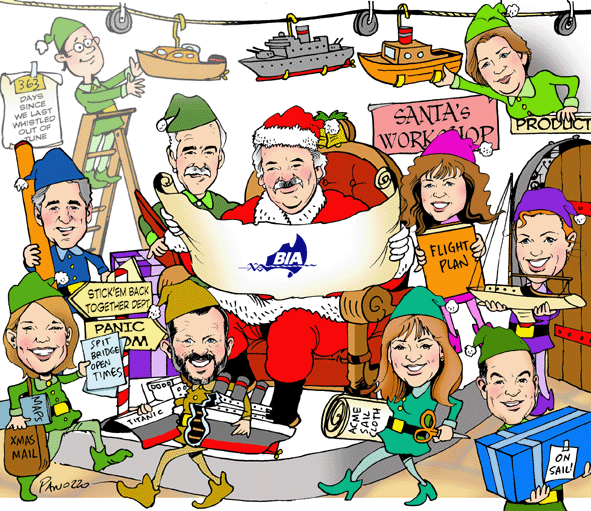 ABOVE: Boating Industry Association, 2006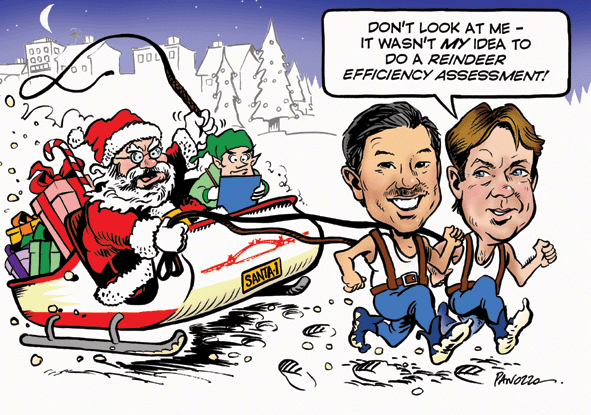 ABOVE: Sydney Consulting, 2005
BELOW: PostClick, 2005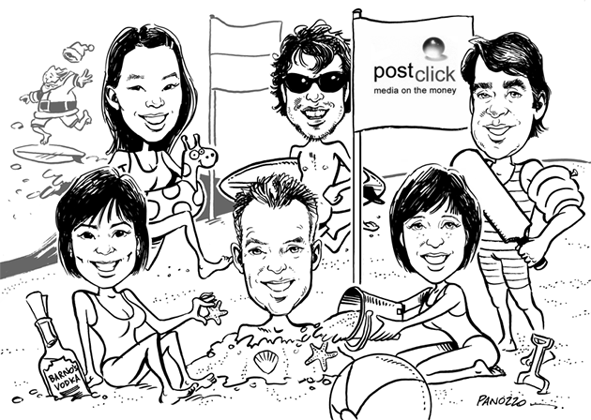 BELOW: St. George Rugby League Club, 2004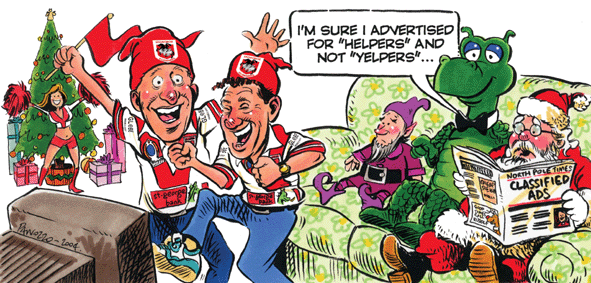 BELOW: Westpac Term Lending, 2004